Final Inferno
We Fixed some Hellish Bugs - Beta Patch 001 - March 15, 2020
---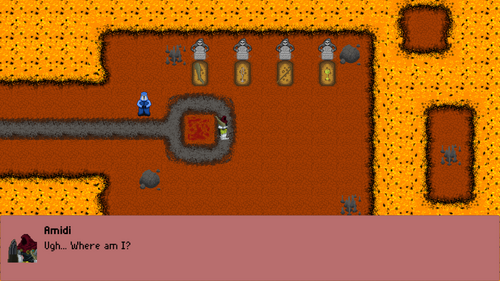 Beta Patch 001 - March 15, 2020
This patch contains many bug fixes, art and UI improvements and some game-balancing changes. We hope you will be able to play Final Inferno without any bugs now. And with a much more fun and challenging experience :)
Bug Fixes
Fixed bugs in the Skeleton respawn behavior
Fixed random crashes in the First Boss room
Fixed bugs during the First Boss battle
Fixed bug with the size of texts in UI
Fixed random freezes during battles
Fixed a bug where the story progression could get blocked
UI and Art
Added new icons for skill descriptions
Updated the skill description and skill menu UIs with a scroller
Dialogues now have portraits
Game Balancing
Random encounters now have unique rates for each room
Each room has a different list of possible encounters
Player now receives more experience per enemy
Changed the way skills earn experience in battle. Passive skills should be easier to level up now.
Changed some stats from the enemies. Mostly, lower HP and defense, but more attack. The fights now should be more challenging and faster.
Enemies now upgrade their rank at level 6 instead of 5.