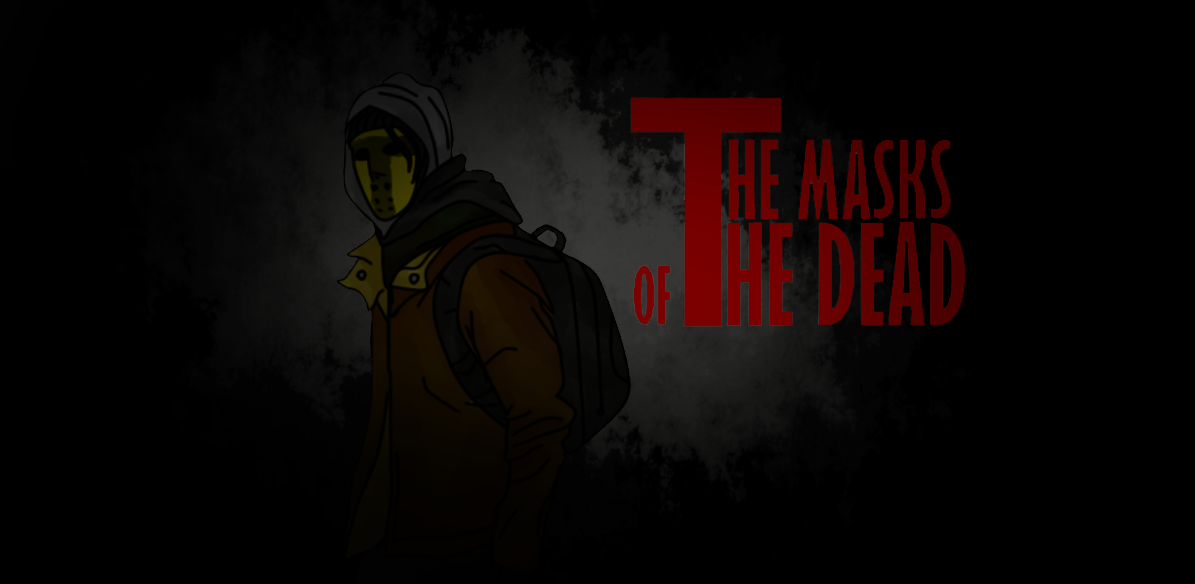 The Masks of the Dead
1.0 - Jogo lançado! / Game launched!
---
Saindo do Alpha!
Estamos muito felizes em anunciar versão final do nosso querido The Masks of the Dead!
Bem-vindos mais uma vez, sobreviventes! Foi uma longa jornada até aqui, e agradecemos a todos que nos acompanharam! Como esta última atualização envolve diversas mudanças e não algo muito específico, vamos direto ao ponto para que vocês possam saber oque mudou:
Mudanças no mapa
Tentamos deixar o cenário ainda mais imersivo com algumas mudanças. Adicionamos novos itens para diversificar mais o ambiente, além de deixar a escola um pouco mais "bagunçada" (Esses zumbis não são muito organizados). Talvez até tenha algum segredo para vocês descobrirem...
Prólogo
Nenhum jogo é completo sem uma história, certo? Você poderá ver uma breve explicação do universo do jogo antes de seu início. (E, é claro, o final agora é bem mais emocionante.)
ZUMBIS!
O mais importante: Temos zumbis! Nossos cilindros temporários se foram, mas acho que vocês vão preferir seu novo substituto (Um zumbi de verdade). Achamos que eles amedrontam mais que uma forma geométrica que muda de cor.
Outros...
Adicionamos sons aos passos de Hideki.
Colocamos uma música de fundo que ficará tocando durante o jogo.
Fizemos uma "pequena" mudança nos créditos (complete o jogo e descubra).
Trocamos nossa tela de morte temporária por uma mais realista.
---
Muito obrigado pela companhia em nosso desenvolvimento, seu apoio é muitíssimo importante para nós!
Essa foi nossa última atualização de TMOTD para vocês, mas quem sabe não nos vemos por aí...
Boa sorte, sobreviventes!
---
Getting out of Alpha!
We can now happily announce that The Masks of the Dead is being officially released!
Welcome again, survivors! It has been a long journey for us to get here, so we want to thank everyone who followed us! We've changed a lot of things in this last update, so lets get down to business:
Changes in the map
We tried to improve the scenery with some changes. There are new items to make the place a little more diversified, and the school is a little more "messy"(Zombies aren't that organized). And maybe there is a little secret to be found...
Prologue
What is a game without a story? Now, before the game starts, a little story will be played. (And, of course, the ending is a lot more exciting.)
ZOMBIES!
The most important: We now have zombies! We changed that cylinders for real zombies. We really think they are a bit more spooky than a geometric form that changes color.
Other changes...
We added sounds for Hideki walking.
We added a soundtrack that will play during game.
There are some changes in the credits. (Play and see)
We changed the temporary death screen for one more realistic.
---
Thank you very much for following us during our development, it's very important to us!
This was our last TMOTD update for you, so I hope you like!
Good luck out there, survivors!
Get The Masks of the Dead