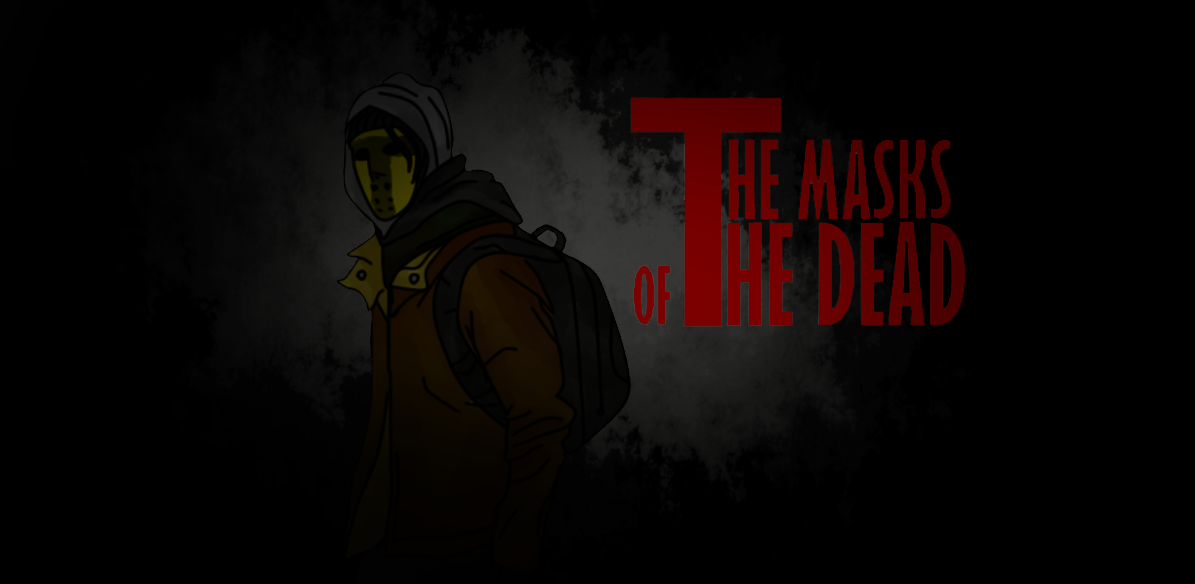 The Masks of the Dead
0.3 alpha - Coloquem seus fones/Put on your headphones
---
Bem-vindos de volta, sobreviventes.
Vejo que sobreviveram mais uma semana... Então fico muito feliz em recebê-lo de volta!
Essa semana trabalhamos para trazer mais conteúdo para que vocês possam experimentar, e nosso principal foco foi o som! O áudio é indispensável se quisermos deixar sua experiência mais aterrorizante... Com isto dito, coloquem seus fones e vamos ao que interessa:
Agora temos sons!
Deve ter sido enjoativo andar por uma escola infestada de zumbis que não produz nenhuma espécie de som... Isso não será mais um problema, aqui vai nossa lista de novos áudios que foram adicionados ao jogo:
Quando você começar a entrar na área de detecção do zumbi, ele começará a emitir alguns grunhidos. (Há uma grande chance disso significar que ele quer sua deliciosa carne)
As portas fazem barulho ao serem abertas ou fechadas.
Nosso menu principal e a tela de créditos ganharam uma música.
Banheiros mobiliados.
Também cansamos de nossos banheiros vazios, sem nenhum objeto que normalmente estaria presente em um lugar desses. Afinal, qual seria a utilidade de um banheiro sem privadas?...
Nossos novos banheiros estão presentes dentro da escola... Não deixe de visitá-los!
Alguns ajustes e consertos...
Agora nosso personagem Hideki irá correr somente se o jogador segurar shift.
Regulamos a movimentação do personagem. Agora deve ser mais fácil controlar Hideki.
Diminuímos a distância máxima de interação do player. (Tiramos o poder de Hideki que permitia que ele interagisse com objetos a metros de distância dele.)
Fizemos uma pequena mudança no arpão e no canhão. Além de termos melhorado um poco sua textura, tentamos deixá-los mais destacados no cenário.
---
Relembrando que sempre estamos abertos a qualquer ideia e feedback, então não tenha medo de deixar sua opinião... Ela será sempre bem-vinda! Fiquem atentos para mais notícias e atualizações.
Muito obrigado pela presença! Até logo <3
---
Welcome back, survivors!
I see you've survived one more week... Then I'm really glad to meet you again!
This week we've worked a lot to bring you more content, and our focus was the soundtrack! Sound is imperative if we want to create a terrifying experience for you... That being said, put on your headphones and let's get down to business:
Now we have sounds!
It should have been boring to walk through a school full with zombies without a single sound effect... This shouldn't be a problem anymore, here is our lists of sounds that were added to the game:
When you start entering the detection area of a zombie, he will grunt. (there's a great chance of this meaning that he wants your flesh...)
Doors now make noises when opened or closed.
Our main menu and our credits screen got a song.
Furnished restrooms.
We also got tired of our empty restrooms, without a single object that a place like that should have. After all, what would be the use for a restroom without a toilet?...
Our new restrooms can be found in the school... Don't lose the chance to visit them!
Adjustments and bug fixes...
Now Hideki will run only if the player holds shift.
We've fixed the character movement. Now it should be much easier to control Hideki.
We've decreased the max distance that the player can interact with objects. (You won't have the power to interact with objects meters away from you anymore.)
We did a little change on the harpoon. Beyond having improved it's texture, we've managed to make it contrast with the scenario, so the player can notice it easier.
---
Remembering that we are always open to ideas and feedbacks, so don't be afraid to show us your opinion... It will be always welcome! Stay tuned for updates!
Thank you very much for your attention! See you soon <3
Get The Masks of the Dead