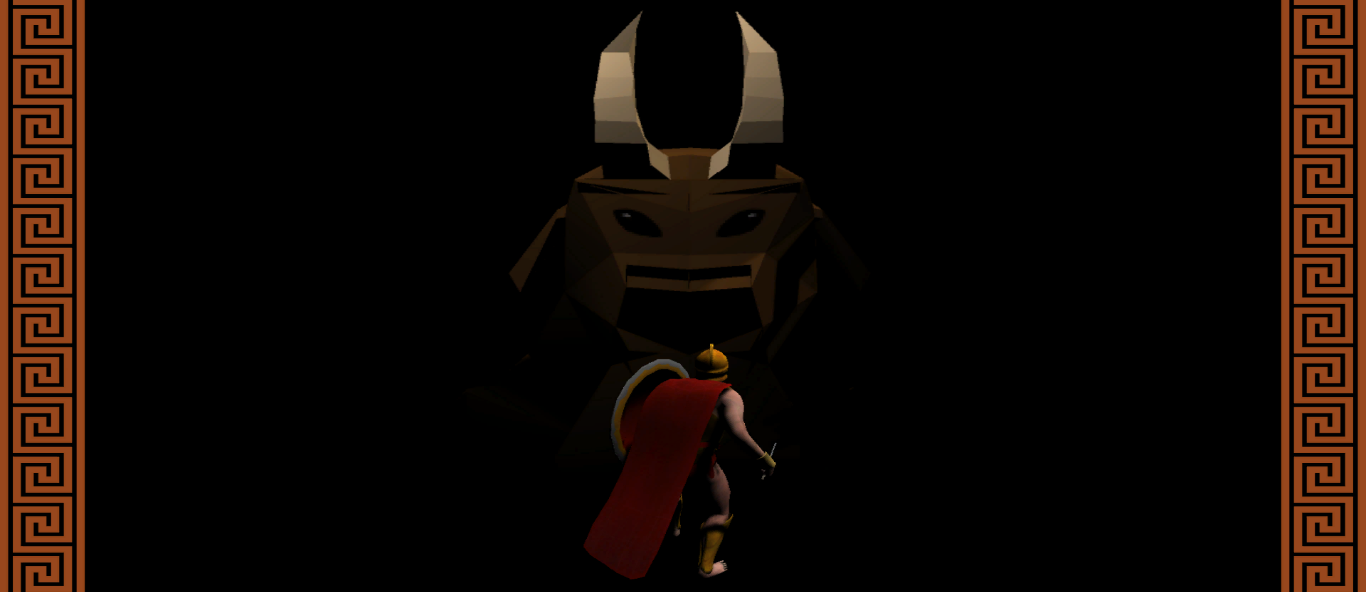 Mino Maze
Você vai mesmo aceitar seu destino?
Adonis, um homem simples de Cnossos, foi escolhido como o próximo sacrifício oferecido ao terrível Minotauro. Porém, ele não quer admitir sua derrota e consequente morte. Agora, sua nova e nobre missão é escapar do labirinto sem cair nas garras do monstro.
Are you really going to accept your fate?
Adonis, an ordinary man from Cnossos, was chosen as the next sacrifice to be offered to the terrible Minotaur. But, he's not admitting his defeat and consequential death. Now, his newest and noble mission is to escape from the labyrinth without falling on the monster's hands.
Como jogar (How to play)
WASD - Andar (Walk)
Mouse - Mover a câmera (move camera)
Space Bar - Pular (Jump)

V - Mudar de câmera(Change Camera)
Modos de Jogo (Game Modes)
Modo Normal (Normal Mode) - 1 Minotaur with medium velocity
Modo difícil (Hard Mode) - 5 Minotaurs with high velocity
Credits
Fernando Generich (Just Random) - Music | SFX | 2D Art
João Marcos Della Torre Divino (DelToDi) - Programming | UI
Luana Terra do Couto (LuTDC | @lutd_c) - Programming | 3D Art
Patrick Taraborelli (Saint_Patrick) - Programming | 3D Art
Paolo Victor Hitoshi Scassa (PaoloHitoshi) - Programming
Leonardo Tórtoro Pereira (Leonardo T. Pereira) - PO
| | |
| --- | --- |
| Status | Released |
| Platforms | HTML5 |
| Authors | Fellowship of the Game, Saint_Patrick, DelToDi, PaoloHitoshi, LuTDC, Generich, Leonardo T. Pereira |
| Genre | Action, Puzzle, Survival |
| Tags | 3D, Horror, labirinth, maze, Monsters, mythology, Singleplayer, Speedrun |