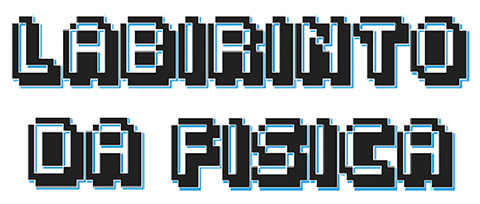 Labirinto da Física
A downloadable game for Windows
Não deixe que suas férias se transformem em um pesadelo!
Você e seu amigo acordam presos no instituto de física depois de uma aula de dar sono e, agora, não há ninguém para ajudá-los!!! Se não se apressarem para solucionar os problemas com os experimentos no prédio e sair o mais rápido possível, vão ficar presos durante todo o período de férias!!
Jogue em CO-OP com seu amigo!
Leve objetos de metal com magnetismo!
Não tente nadar na criogenia!
Faça um clone reverso em biomol!
Tudo isso enquanto discute com seu amigo e aprecia a maravilhosa música 8-bit!
Escape pelo elevador, mas cuidado para não se atrasar (suas férias dependem disso!)
Labirinto da Física foi feito no processo de treinamento de novos membros, em 2018, usando Unity. Ele está disponível para Windows, apenas em Português. Além disso, o código-fonte do jogo também está disponível no GitHub.
---
Como jogar (How to play)
Movimento (Movement):


Jogador 1 (Player 1): WASD
Jogador 2 (Player 2): IJKL

Interação com Botões (Button Interaction):


Jogador 1 (Player 1): E

Jogador 2 (Player 2): U
Obs: pode ser jogado com joysticks!

---
In English
Don't let your vacation turn into a nightmare!
You and your friend wake up stuck in the physics institute after a boring class and now there's nobody to help you!! If you don't hurry and solve all puzzles with the lab experiments on the building and get out as fast as you can, you'll get stranded there during all the summer vacation!
Play in CO-OP with your friend!
Move metal objects around with magnetism!
Don't try to swim in the criogenics!
Make a reverse clone with molecular biology!
All while discussing the puzzles with your friend and enjoying the amazing 8-bit music!
Reach the elevator to escape, but be careful not to be late (your vacation depends on it!)
Obs: you can play it with joysticks!

The game source code is available on GitHub..

---
Créditos (Credits)
Programação (Programming): Abner Eduardo Silveira Santos, Daniel Sá Barreto, Fernando Gorgulho
Arte (Art): Abner Eduardo Silveira Santos, Fernando Gorgulho
Som (Sound): Abner Eduardo Silveira Santos
Tutoria (Tutorship): Eleazar Fernando, Giuliano Lourençon
Install instructions
Baixe o jogo, descompacte a pasta e rode o executável!
Download the game, unzip the folder and run the executable!
Download
Download
Labirinto da Física - Windows
17 MB