flipmagic
"Ser um alquimista nesses tempos não é fácil..."
Nesse jogo, sua missão é concluir mais poções do que os seus adversários. Mas a tarefa não é tão fácil: todas as cartas do jogo têm 2 lados, que podem ser ingredientes elementais diferentes (fogo, água, terra ou ar) ou feitiços especiais para mudar os rumos do jogo. Construa a mesa de trabalho com os elementos e colete os seus poderes usando processos alquímicos. Só tome cuidado para não se atrapalhar e explodir tudo!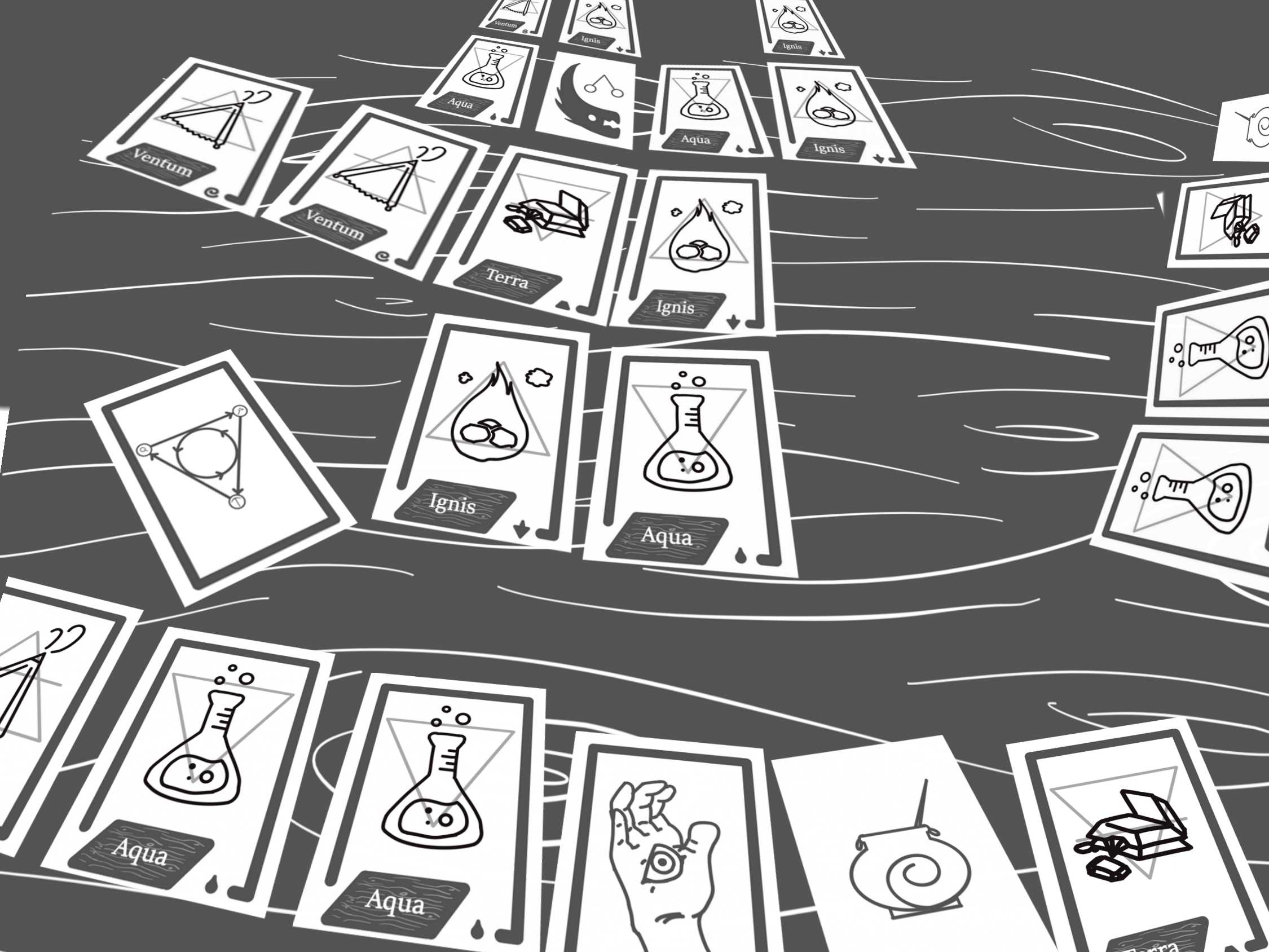 flipmagic é um jogo de cartas para imprimir! Tanto o manual quanto as cartas estão disponíveis em PDF para você imprimir e jogar. Há duas versões das cartas: uma em preto-e-branco, que gasta menos tinta, e uma colorida, que gasta mais. Com qualquer uma delas você vai conseguir aproveitar sem problemas!
---
In English
FLIP THE CARDS TO BE THE BEST ALCHEMIST! In flipmagic, you and your friends are competing to create magic potions using the power of alchemy. Use the 2-face cards to reveal elemental ingredients and special spells to use against the other players. flipmagic is a print-and-play game: you can download the PDF files for the cards and manual, print, cut and play with your friends.

---
Credits
Game Design: David Rodrigues, Gabriel Toschi, Eike João Sanches
Art: Eike João Sanches
Project Leader: David Rodrigues
Project Owner: William Ferreira